What is Rubber Cable?
May 13, 2022
|
View:22
A cable is a flexible metal or glass wire or group of wires. All cables used in electronics are insulated with materials like plastic or rubber. These cables are widely used in various applications. They are used for trailing and flexible supply leads in either single or multi core versions. They will remain flexible even at sub zero temperatures. There are different varieties of cable for heavy and medium duty electrical applications used in both residential and industrial purposes. These cables are designed differently for different applications. These cables, though expensive have its advantages. Rubber is more durable, with high levels of water and abrasion resistance and hence these factors make cables made of rubber an attractive choice for outdoor applications.
1. Types of rubber used in rubber cables
1.2. Hypalon
1.3. Butyl Rubber (IIR)
1.4. Ethylene Propylene Diene Monomer (EPM, EPDM)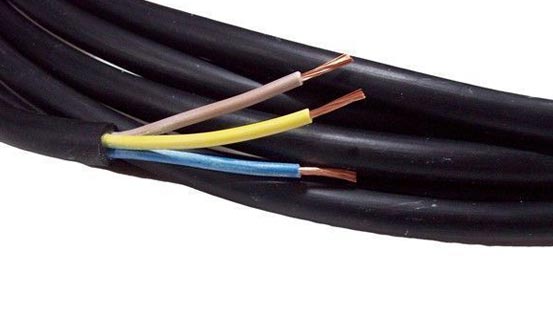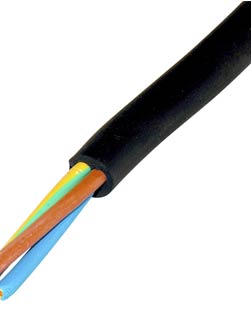 2. Types of rubber cables
2.1. Rubber flat cables
2.2. Rubber round cables
2.3. Rubber-sheathed optical fiber
2.4. Rubber reeling cables
2.5. Heavy duty cables
2.6. Medium duty cables
2.7. Low duty cables
2.8. High-stress cables
3. Uses
Cables serve different purposes depending on the way they are designed.
Some these cables are designed to be principally used in heavy industry and mining in dry and damp premises.
3.1. There are some cables designed specifically for drum reeling applications with extremely high mechanical environment like as winding and unwinding and tension environments.
3.2. These cables can deal with large workloads.
3.3. They are suitable for outdoor applications in the dry, wet and damp.
3.4. These cables are used in fixed installation of rail vehicles, buses, pipes and closed installation ducts.
3.5. There are rubber cables for heavy duty use for generators, portable equipment and moving machinery, damp or oily environments.
3.6. Medium duty these cables are used for power tools and light machinery, indoor/outdoor and wet conditions.
3.7. Light duty flexible rubber cables are used for indoor/outdoor residential application.
4. Applications
4.1. Electrical instruments
4.2. Portable tools
4.3. Power supply of heavy duty appliances and set cables
4.4. Heater cord
4.5. Electrical blower
4.6. Electric iron
4.7. Lighting fixtures
Please refer to out silicone rubber extrusion line, as the following website line:
https://www.chinacabletec.com/Product/Silicone-Rubber-extrusion-line.html